These are some of the most anticipated shows coming out in 2015
iZombie - (The CW)
iZombie is a new action drama coming to the cw in 2015. This show was adapted from a graphic novel Vertigo imprint published by Dc Comics' , it stars Rose Mclver who plays a newly undead zombie Oliver "Liv" Moore who is just trying to blend in and look as human as possible so she takes a job at a coroners offices so she will be able feed without having to kill humans. She starts to realize that with every brain she consumes, she is able to view a portion of the person's memories and can experience visions from the point of view of the murder victims and because of her detailed knowledge of the crime scene that can't be explained she starts to pose as a psychic and works with detective Babineaux to investigate these crimes and discover who is responsible.
Marvels Agent Carter - (ABC) - airs January 6th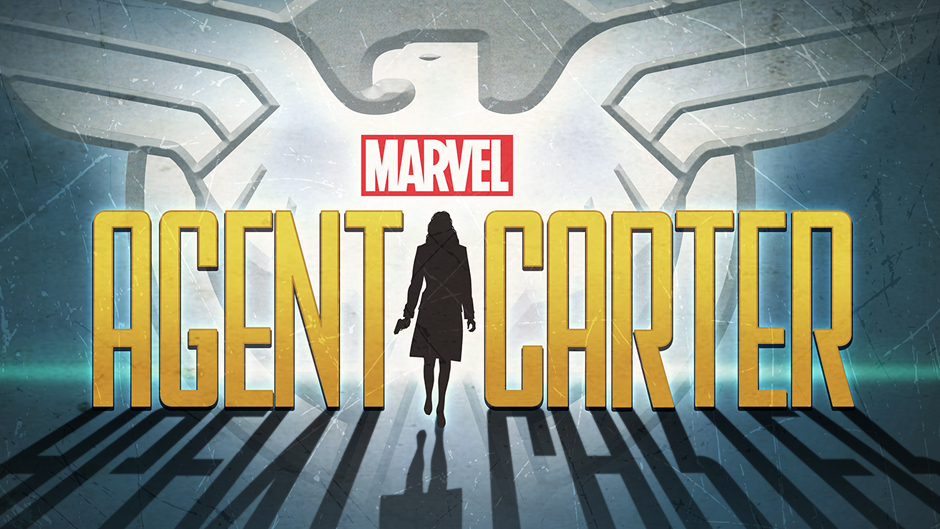 Marvels Agent Carter is a new show coming to ABC, it stars Hayley Atwell who plays Agent Peggy Carter, a role you have seen her in many times before in past and present Marvel movies. The
official
synopses for the first 2 episodes which will play back to back on
January
6th have been released.
The first
episode
"Now is not the end"
"
Peggy is contacted by old acquaintance Howard Stark when he is framed for
unleashing
his
deadliest
weapons and can trust no one. To help Peggy clear Stark's name, he insists his butler,
Edwin
Jarvis, be at her beck and call-
whether
she likes it or not. But the risk is great: if caught, Agent carter could be targeted as a traitor and spend the rest of her days in prison...or worse."
The second
episode
"Bridge and Tunnel"
"Howard stark's deadliest weapon has fallen into enemy hands, and only Agent Carter can recover it. But can she do so before her undercover mission is discovered by SSR Chief Dooley and Agent Thompson?"
Babylon - (Sundance TV) - Airs Thursday January 8th
Babylon is a new police comedy that airs on the 8th of January in 2015.
The official description:
"London's police force is in need of a public image revamp. And Chief Constable Richard Miller, played by James Nesbitt, has found just the woman to do it...American visionary from the world of new media Liz Garvey, played by Brit Marling, sets out to revolutionise the force's PR department just an outbreak of violence erupts"
The Last man on earth - (Fox) - airs 1st of March
The Last man on earth is a new comedy coming to fox on the 1st of march. This show was created by and stars Will Forte and is about two strangers who had to put aside their differences after the apocalypse to ensure the survival of the human race.
Unbreakable Kimmy Schmdt - (Netflix) - Airs in March
Unbreakable Kimmy Schmidt is a new American comedy series coming to Netflix sometime in March, When it comes out all episodes for the first season will all come at once. It stars Ellie Kemper who plays Kimmy Schmidt a women who was recused from a cult that she was living in for 15 years and now decides to reclaim her life and take on New York City.
Galavant - (ABC) - Airs January 4th
Galavant is a new medieval musical comedy that is coming to ABC on January 4th. It is about

Handsome Prince Galavant is on a quest for revenge against the king who stole his one true love in this fairytale musical.
The
synopses for the pilot episode:
"When heroic, charming and handsome Sir Galavant loses his true love, the beautiful Madalena, to evil King Richard's wealth and power, he falls into a deep and drunken despair. Just as our hero hits rock bottom, Princess Isabella shows up with a quest to save her kingdom, defeat the despicable King Richard, and provide an opportunity for Galavant to reclaim Madalena. Galavant is off to become a hero again and strike a blow for true love... but first, Galavant has to fit into his old hero pants"
Westworld - (HBO) - Airs 2015
Westworld is a new HBO tv show that airs sometime in 2015. It is about two guests at a high-tech amusement park who go on a wild west adventure. The park is peopled by robots and is designed to provide a 100 life like experience simulating Roman times, cowboy times, and medieval times. When the park's central computer breaks down, the robots start to run amok and our two guests find themselves stalked by a robot gunslinger.
Marvel's Daredevil - Netflix - Airs May 2015
Marvel's Daredevil is a new web television series that will air in May 2015 on HBO. The show stars Charlie Cox who plays Matt Murdock/Daredevil. He is a lawyer by day and crime fighter by night.
The Plot summary:
"Lawyer-by-day Matt Murdock uses his heightened senses from being blinded as a young boy to fight crime at night on the streets of Hell's Kitchen as Daredevil"